Devon Valley is one of Stellenbosch`s best-kept secrets.
The Devon Valley Detour offers an unforgettable journey through the picturesque Devon Valley. Experience the abundance of flavours and renowned wines of the Vintners of Devon Valley for
only R98 per person.
It makes for a great day out with the girls and starting at 10 am (yes, we like to get our alcohol kick quite early) we did:
Bubbly & Meringue tasting at JC le Roux sparkling wine house
Barrel tasting & Cellar tour at Middelvlei
2 Glasses of Clos Malverne wine with your lunch at The Restaurant @ Clos Malverne
Flavours Canapes & SylvanVale wine pairing of 3 selected SylvanVale wines at the Devon Valley Hotel
Our new friends at Middelvlei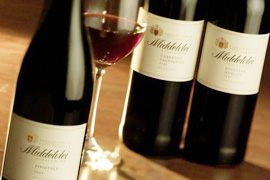 Stunning view at Clos Malverne
Canapes at Devon Valley
The fire that caused so much havoc!