"
Cosmic. Wondrous. Unique and breathtaking"
Can you imagine wearing something as stunning as this? I would truly like to wonder around the office feeling like an awesome alien and I wouldn't wanna phone home.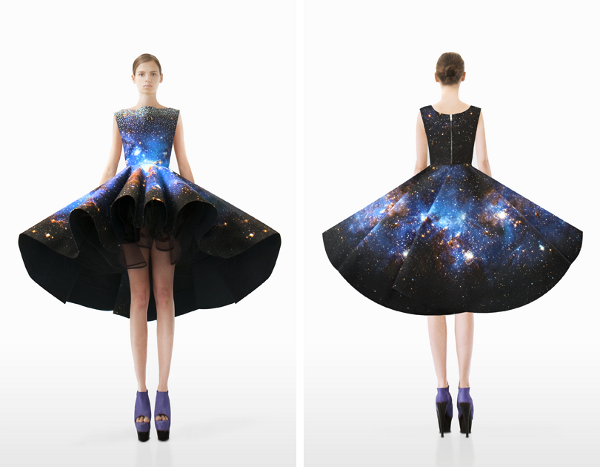 The dress looks alive. You couldn't wear this and not believe you were something special. This is one of those "smile" designs which transforms your entire mood.
I can completely understand why fashion and art can become so blurred together. Both involve the construction of an idea and the manifestation of inspiration.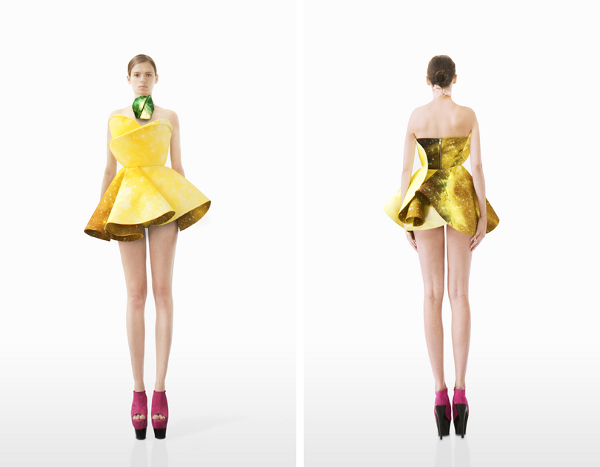 Images from http://www.thecoolist.com/brightness-dawn-by-setareh-mohtarez/